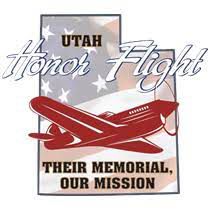 Share the Love Helps Utah Honor Flight
Nate Wade Subaru was able to present a check to Utah Honor Flight for $32,575 from the 2022 Share the Love® Event. This money will go towards the Nate Wade Subaru sponsored Utah Honor Flight. This fall, Nate Wade Subaru will sponsor 75 local veterans to go on a flight to Washington, D.C., where they will be able to visit their war memorials and be honored for their sacrifices and service. We are told time and time again how healing and life-changing the Utah Honor Flights are for our veterans. It is something we feel very honored to be part of, and we are looking forward to our fifth sponsored flight in October. This check presentation was extra special because we had a World War II veteran and pearl Harbor Survivor, Ed Carrol, visiting the dealership. The Utah Honor Flight came into the dealership to help us with our Make a Wish® proclamation event. It was wonderful to have both our hometown charities together for such an important event.
Make-A-Wish® Kid Meets Pearl Harbor Survivor
Henry is an eleven-year-old Wish Kid who has a congenital heart disease. His wish is to go to Oahu, Hawaii, but not to visit the beaches or swim in the ocean. Henry dreams of visiting Pearl Harbor. Henry is a big history buff and probably knows more about history than most adults, with World War II being his favorite time period to study. Each year, Nate Wade Subaru hosts a Make-A-Wish® Proclamation for a Wish Kid. This year, we got to throw a proclamation party for Henry. Thanks to our close partnership with the Utah Honor Flight, we were able to connect with Ed Carrol, a World War II veteran and the only Pearl Harbor survivor in Utah. Ed made a 2-hour drive to meet and visit with Henry at our event. Mr. Carrol told Henry about waking up to the sounds of bombs on December 7, 1941. Miraculously, a camera was found on the beaches of Pearl Harbor, and Mr. Carrol has pictures from that day. Henry was able to look at pictures, hear about that day from Mr. Carrol himself, and ask whatever questions he had. It was an incredibly special moment for a very special eleven-year-old boy. Later that day, we found out that Mr. Carrol's daughter and caretaker had unexpectedly passed away just five days before our event. His daughter lived with him full time and died of a brain bleed. While dealing with his own grief over losing his daughter, Mr. Carrol was thinking of others. He called the Utah Honor Flight to let them know of the circumstances but that he wanted to meet Henry and share his story. He said, "If he could make a young boy happy, it would help make him feel happier," in his grief. But Henry's celebration wasn't over! We continued our event with catered sandwiches (Henry's favorite food) and an improv comedy show. Henry wishes to be a standup comedian when he grows up. The celebrations ended with us reading Henry's wish proclamation and telling him his wish to visit Pearl Harbor was coming true. Henry and his family will be traveling to Pear Harbor in July! Mike Terry, the General Manager of Nate Wade Subaru, also presented Make-A-Wish® Utah with a check for $33,658 from the Subaru Share the Love® Event. Nate Wade Subaru has donated over $150,000 to Make-A-Wish® Utah and granted over 40 wishes to wish kids in Utah!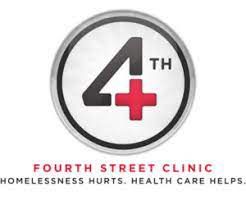 Socks for the Homeless
There is not a day that goes by that a patient isn't in need of a fresh pair of socks, and in reality, it isn't just one patient but several dozen. Having the availability to easily offer socks is a relief to our medical staff as often patients arrive in wet and soiled socks and/or no shoes. Shoes can also be ill-fitting and worn and that clean and dry pair of socks isn't just a basic necessity, but a literal life saver. Our Medical Outreach Street Team also takes socks with them every time they hit the streets. With our harsh winter weather, we know that dry and warm socks often is the difference between frost bite and the loss of toes and not. Socks can also be a used as an warm introduction to Fourth Street Clinic and our services for those on the street that are increasingly service resistant. They also have used socks as the incentive to get a COVID-19 or flu shot or to simply follow through on treatment. Fourth Street Clinic is truly grateful for the sock donation from Nate Wade Subaru as the need for socks never goes away. Nate Wade Subaru has been a wonderful partner over the last few years through Subaru Loves to Help. They have supported us in other fundraising efforts and events as well to help make a small dent in the never ending issue of homelessness in the city. Please know that your donation does make a huge impact for our patients.
Nuzzles and Co Finds Fur-Ever Home as Nate Wade Subaru's New Subaru Loves Pets® Partner
Nuzzles & Co is so honored to have been chosen as a Subaru Loves Pets partner by Nate Wade Subaru. To kick off our partnership, Nate Wade Subaru has generously donated a brand new 2023 Subaru Ascent to help Nuzzles & Co continue saving the lives of animals in need. This partnership will enable us to further our mission and help the animals who are most in need of love, care, and a forever home. From all of our staff, board members, volunteers, and Nuzzle Pals, thank you to the Nate Wade Subaru team for all that you're doing to help us build a world where love wins! We look forward to all of the incredible work that we will do together! "All of us at Nate Wade Subaru are excited to partner with Nuzzles & Co., a Summit County non-profit that works to protect animals, provide a nurturing place for them to learn positive behaviors, and then find them loving homes. Nate Wade will provide vehicles to help transport Nuzzles & Co. staff and animals, and host adoption events both here at the dealership and at their facility in Park City. The Subaru Loves Pets initiative is incredibly important to us, and we look forward to helping more animals in Utah with this partnership."
Spreading Christmas Cheer
Kurt Bestor, a local Salt Lake City artist, has been performing Christmas concerts for 35 years. Nate Wade Subaru has been lucky enough to sponsor this concert for the last 5 years. Through this sponsorship, Kurt Bestor offers us the opportunity to have him perform one private concert for us. We have chosen to have this concert benefit the veterans of the Utah Honor Flight. It is a night of food, stories shared, and Christmas cheer. This year we had almost 100 veterans in attendance who were able to share their experiences from the Utah Honor Flight, many of that had been on the flight together. One veteran told us how he has suffered severe PTSD since returning home from Vietnam. He went on the Nate Wade Subaru-sponsored Honor Flight in September where he visited the Vietnam Wall. He told us that he found the names of three friends who had not survived the war, and he had brought trinkets to lay at the wall in their remembrance. He walked up a small hill and turned back to the wall and gave them one final salute and left. The peace that he instantly felt was life changing. Since returning home from the flight, he has not had any PTSD, has been able to talk about the war, and finally feels the closure he has so longed for. This is why we love doing our Christmas Veteran Concert. It allows us to talk to the veterans that go on our flights and to hear about their experience and how it has had a positive impact on their life. Good food and Christmas music always make for a fun evening with our veterans!
Pebbles - Make a Dogs Day
Through our partnership with Nate Wade Subaru, we hosted an adoption event throughout/during the month of October. We brought eight of pets to 1207 S Main Street, and by the end of the event, West Valley City Animal Services and Nate Wade Subaru helped three dogs find their perfect, loving home. Thanks to Carli from Nate Wade Subaru, we were able to meet and home those dogs. We also held a month-long event at West Valley Animal Shelter for all animals being sponsored by Nate Wade Subaru. Our underdog for that event was Pebbles. Pebbles had been with West Valley City Animal Shelter for four months. She was what we consider a "long timer." Pebbles was a high energy dog that loves to play and loves water. She finally met her perfect match at the event held at Nate Wade Subaru on October 22, during the "make a dogs day" adoption event.
74 Veterans Fly to Washington D.C on Utah Honor Flight
The Utah Honor Flight's mission is to enable veterans to visit the war memorials built in their honor with respect and gratitude to their service and sacrifice. Nate Wade Subaru was honored to sponsor the 40th mission of the Utah Honor Flight to send 74 World War II, Korea, and Vietnam Veterans to Washington D.C. this September. The Honor Flight is a non-profit organization that allows veterans to go on this experience at no cost to themselves. Thank you to Nate Wade Subaru's donation of $50,000 that made this flight possible. We have worked with Nate Wade Subaru since 2017, this was the fourth flight they have sponsored and we are grateful for their partnership. The Honor Flight is truly a life-changing experience for these veterans. Many have never discussed the war with loved ones, many never received a hero's welcome home, and many left friends behind that they still miss dearly. Through this two-day experience, these veterans are shown how much people appreciate the service and sacrifices they made years ago. As you walk through the airport, the veterans are greeted with standing ovations and cheers. People come up to shake their hands and thank them for their service and you can't help but be brought to tears as you watch. Vietnam Veterans will tell you that when they came home they didn't want to wear their uniform, they were spit on and harassed. One veteran said that coming home from Vietnam, being yelled at, was the last time he had flown into the Salt Lake City airport. He now flew into Salt Lake City to cheers of gratitude and he said how grateful he was to finally be able to replace that terrible memory with a new wonderful one. Dustin Marriott, a Nate Wade Subaru manager, went on the flight and said this, "There is nothing like watching a Vietnam Veteran approach the Vietnam Memorial Wall and find the names of four friends who didn't come home from the war. His daughter later told me that he had never spoken of the war until this trip. She was extremely grateful to finally be able to hear the stories her father had to share about his time in Vietnam". The veterans are able to visit all the memorials throughout Washington D.C, attend the changing of the guard at Arlington National Cemetery, and enjoy a banquet to honor their life of service. They come home to hundreds of family members and loved ones waiting for them in the airport. Their smiles light up their faces and they have tears in their eyes as they tell their families about their experiences. It truly is life-changing for every person involved. We at Nate Wade Subaru, feel that sponsoring the Utah Honor Flight is one of the best decisions we have ever made as a company. Every single veteran has given part of their life to protect and defend the freedoms that make America the greatest country on earth. We are eternally grateful for their service and will continue to honor those sacrifices through the Utah Honor Flight program.
The Fight Against Cancer
Nate Wade Subaru has been involved in supporting the Huntsman Cancer Institute for over 15 years donating over $50,000 to the fight against cancer. For the last 10 years, Nate Wade Subaru has teamed up with Huntsman Cancer for their annual Huntsman 140 SportsFest. Every June, they hold the SportsFest event where people can run a 5k or 10k and bike 30, 50, 100, or 140 miles! It is a great event to get the entire community involved in the fight against cancer. Nate Wade Subaru is the official SAG vehicle sponsor, lending out 6-8 vehicles each year to support the participants. Along with the vehicles, Nate Wade makes a $5,000 match donation to anyone that participates on the Nate Wade team! This has been a great way for employees and customers to be involved with us as we raise funds to fight cancer. Our very own, Rob Berman, is part of the Reno Riders group. This group rides from Reno, Nevada to Salt Lake City, a 500 mile ride they do over a week. For Rob, the suffering of that ride is the least he could do for those that suffer and have to fight cancer. Every person has been touched in some way by cancer and the repercussions that come from such a terrible disease. For us, there is no other choice than to be involved in this fight. Huntsman Cancer Institute has been a great partner to us and it is a partnership that goes beyond the SportsFest 140. They are also our selected charity for the Subaru Loves to Care initiative and has been for the last seven years with the Leukemia Lymphoma Society. During the SportsFest event, we collect "Message of Hope" cards from supporters, participants, and community members to cheer on those going through treatment at the institute. After SportFest, we deliver blankets, arts & crafts kits, and messages of hope to patients doing chemo therapy and radiation. Due to Covid-19, we haven't been able to interact one-on-one with patients like we have in the past, hopefully we will be able to again in 2023. One family at the sports fest had over 30 people all wearing blue to support Kaden, a young boy fighting cancer. At the time, Kaden was receiving treatment at Huntsman Cancer Institute, his family members were able to fill out Message of Hope cards specifically for Kaden. When we dropped off the blankets and arts and crafts kits, I made sure the employees knew to personally deliver Kaden a kit along with his cards from his family. We are grateful for the work of Huntsman Cancer Institute, there is no other place we can think of to put funds and support into. We are all a part of this fight, and will continue to be until a cure is found.
Nate Wade Subaru Shares the Love with the Inclusion Center
The Inclusion Center for Community and Justice is a human relations non-profit organization. We share tools and provide language in order to have healthy, human interactions. Through workshops and training seminars, we've helped organizations better inform their staff on how to implement more inclusive practices and ensure that all feel seen in their lived experiences. Just by watching the news it is easy for us to identify many examples in which our communities are polarized. Democrats or Republicans. Pro-Choice or Pro-Life. Black Lives Matter or All Lives Matters. Mental Health or Gun Reform. All of these examples, no matter where you stand, have real life consequences that impact all of our communities. The Inclusion Center is dedicated to providing ways to work past our differences, regardless of where we stand on any issue, in order to recognize the human in each other. The Inclusion Center is extremely grateful for our partnership with Nate Wade Subaru and their donation of $22,000 from the Share the Love campaign. This donation will be used to further develop our programming in order for us to expand our services from adult programming, to focus more on youth development and leadership. These funds will be used to develop a week-long, in school leadership program for elementary school kids, called Community Builders, where we show students that we are all leaders in our own ways and how important community is. We also have an anti-bullying campaign for students with Nate Wade Subaru and Fear Factory, called Don't Be A Monster, where donations like this one will continue to provide this program for free to schools in the Salt Lake Valley. We are grateful for Nate Wade Subaru, as this donation will help us continue the work we're doing as well as expand the work into spaces where this type of dialogue is needed. Thank you Nate Wade Subaru.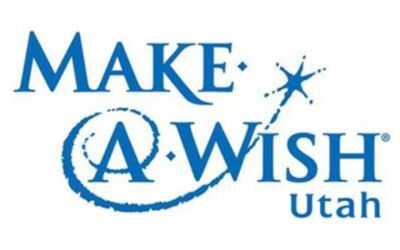 Johnny's Make-a-Wish Comes True!
Nate Wade Subaru partnered with Make-a-Wish Utah to grant 4-year-old Johnny his wish for a pop-up camping trailer! Johnny was diagnosed with Leukemia after he broke his arm and continued having pains throughout his body after his arm was healed. Johnny is an avid adventurer and loves being outdoors and exploring the mountains. Planning fun adventures to accompany his wish has been an effective coping tool to help keep Johnny's mind off hospital visits and treatments. Nate Wade Subaru was able to plan a day full of fun and surprises for Johnny and his family. The Salt Lake Fire Department stopped by with two fire trucks and took Johnny for a ride around the block. Johnny loves firefighters and was pretty star struck that the entire crew came to see him. We had a great magician show and Johnny's favorite lunch-hamburgers and pizza. The afternoon ended with a National Park scavenger hunt that led Johnny out to his new camping trailer! Johnny had a great time playing and exploring his new camper, he said their first trip will be to Moab next month! Make-a-Wish Utah was one of Nate Wade Subaru's hometown charities for the Subaru Share the Love Event this past winter. For each new car sold or leased, $250 is donated to the customer's choice of participating charities. Nate Wade Subaru was able to present Make-a-Wish Utah with a check for $38,000 from the Share the Love event! Nate Wade Subaru has now donated more than $160,000 to Make-a-Wish Utah over the last 6 years, granting more than 32 wishes! We want to thank our customers for making this donation possible, it will help grant many more wishes for kids like Johnny!
Spreading Love at the Ronald McDonald House
Nate Wade Subaru lives up to the Subaru Love Promise vision of making the world a better place, especially as it concerns their partnership with us, Ronald McDonald House Charities of the Intermountain Area. For many years now, Nate Wade Subaru has brought light and love to families who are facing enormous challenges while navigating their child's health journey. Nate Wade Subaru has sought out and provided unique support to all the families we serve. Whether it is a special holiday concert with Kurt Bestor, performed at our Ronald McDonald House and most recently in Primary Children's Hospital, or providing support through our Stock Our Shelves program at our Ronald McDonald Family Room, they touch hundreds of lives with their generosity and make these families feel better, even for a moment. Their support has extended beyond our original partnership to inspire others to donate. Nate Wade Subaru has donated $25,000 to Ronald Mcdonald House Charities and for the past 3 years, Nate Wade Subaru has matched Facebook Birthday donations, inspiring other members of the community to raise funds for our important cause, leveraging their support above and beyond their original gift. This last year, in response to a great need we had, Nate Wade Subaru donated a 3-year lease of a Subaru Forrester to ensure that the families staying at the Ronald McDonald House had safe and reliable transportation to and from our area hospitals. The Nate Wade Subaru Shuttle is vital in the transportation support we provide to the families at the Ronald McDonald House and connecting them safely with their child's medical needs. So, on behalf of the families served by Ronald McDonald House Charities of the Intermountain Area, we thank Nate Wade Subaru for their generous partnership and support of the programs that help us keep families together and close to their child when they need support the most!