Learn More About the AdvantageCARE Program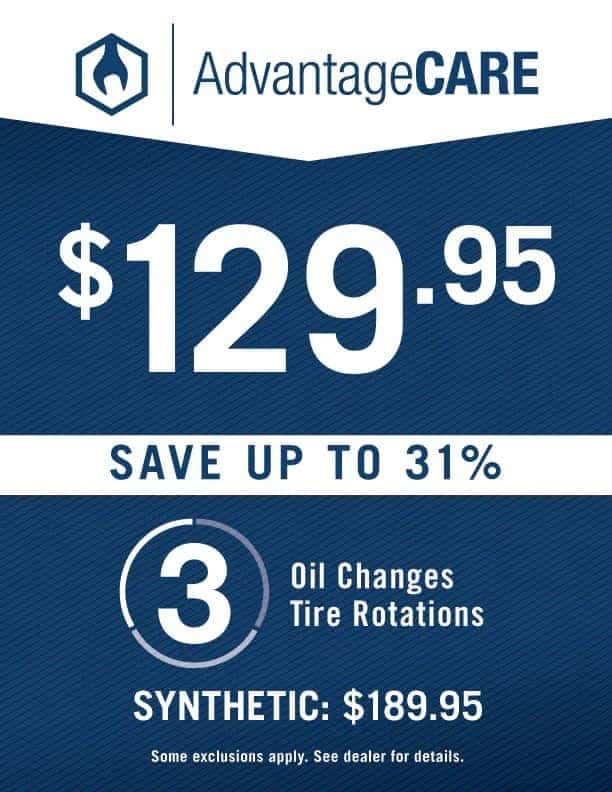 By now, it's common knowledge that over 96% of Subaru vehicles sold in the last ten years are still on the road. This is due in part to the amazing engineering that goes into every Subaru but another reason is that drivers have kept up on the regular maintenance. In order to extend your car's longevity, it's imperative that the recommended maintenance schedule is followed closely. There are many benefits of keeping up with this schedule, the biggest one being that your Subaru continues to run at peak performance for many years to come. Other advantages include improved fuel efficiency and it increases the value of your car. Staying current on your regular maintenance also cuts down on the chance that your car could break down, which means you're saving money in the long run since it's likely that you won't have to shell out for major repairs.
Routine maintenance includes services like oil changes, filter replacements, fluid and coolant checks, tire rotation, wiper blade replacement, and more. Our expert technicians at Nate Wade Subaru are factory trained and certified and will treat your vehicle with the utmost care, using only genuine OEM parts and fluids. We understand that any kind of maintenance on a car can be costly, which is why we offer monthly specials and incentives to help save you money. We're also proud to offer the AdvantageCARE program, which will save you even more. Keep reading to learn more and feel free to contact us with any other questions you may have.
Frequently Asked Questions About AdvantageCARE
Q: Where can I get an oil change in Salt Lake City, Utah?
A: While there are numerous independent and chain companies that will provide you with an oil change service, none of their technicians are factory trained and certified by Subaru. When you choose Nate Wade Subaru for your service needs, you can rest assured knowing that our specialists understand the intricate ins and outs of your vehicle and use only parts that are approved by Subaru. When you purchase the AdvantageCARE plan, you'll get the best deal in Salt Lake City.
Q: How can I save money on oil changes?
A: Nate Wade Subaru is proud to offer monthly coupons and specials for different vehicle services so you can save every time you bring your car into our service center. With AdvantageCARE you can save even more! When you sign up, you'll get 3 oil changes and 3 tire rotations for the low price of only $129.95. With a value that great combined with our commitment to quality and service, there's no better place to trust with your Subaru's care.
Q: What is AdvantageCARE?
A: AdvantageCARE is a prepaid maintenance plan available through Nate Wade Subaru. This program is designed to save you money every time you bring your Subaru into our service center. Whenever you're in for an oil change, you'll also receive a tire rotation. Going anywhere else would cost you much more and you wouldn't have the added benefit of Nate Wade's factory trained and certified technicians working on your vehicle.